Where children prefer to dine, parents will follow. Kids have big influence on where their families choose to eat, and restaurants that meet their specific needs are better positioned to capture their repeat business.
Parents are always eager to find places where their children like the food, where they will eat healthy meals, and have a great time. By building loyalty, your pint-sized patrons will come back again and again — and they'll bring their parents, families, and tell their friends, too.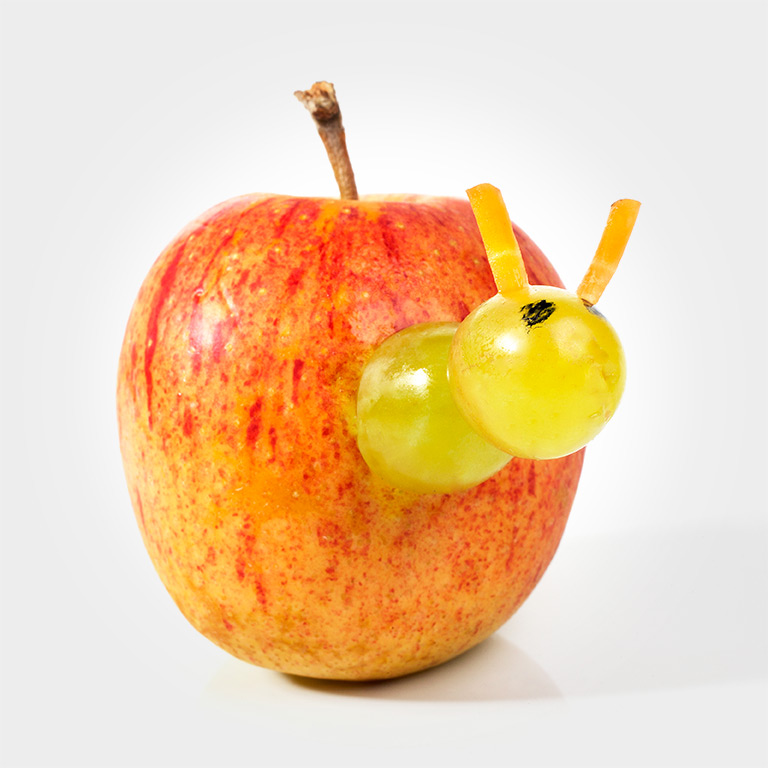 Family-friendly fun
At Joe Dog's Gasbar Grill in Burlington, Ont., family-friendly fun is the focus. Kids can design their own sundaes, play games on 14-inch mega touch screens, and interact with super heroes. Children love having their photo taken with mascots, and they're an excellent way to market and brand your operation.
"It's all about entertainment, and fun, and giving them reasons to keep coming back," says operations manager Paul Teague. "Our two booths with the mega touch screens are always the first to be booked, and consistently the most popular."
Joe Dog's adds value with frequency cards that reward kids every fifth meal with stuffed toys and other goodies. "We're focused on building loyalty and a sense of fun," Teague explains.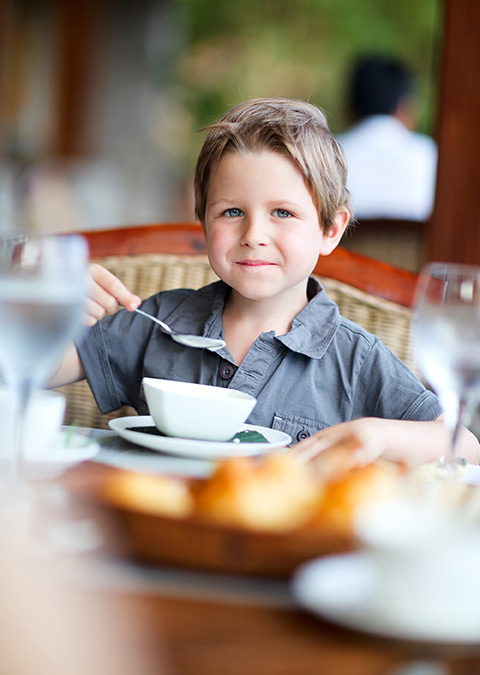 Kids menus are growing up
Today's young online savvy diners are much more discerning than we were as kids. "They're looking for healthier options like kale and quinoa salads," he says.
When you're thinking about kids' menus, think adventuresome. "Everybody — kids included — knows more about food than ever before," says Christine Couvelier of Victoria-based Culinary Concierge. "Let's do something exciting and different that will be a food memory for the kids, so they will want to return with their families again and again."
Offer well-balanced kid-sized meals that are healthy and fun.
Choose a variety of fresh fruits and vegetables and serve creatively.
Watch your price points.
Provide nutritional information like calorie count and fat and sugar content.
Pay close attention to allergies and gluten-free designations.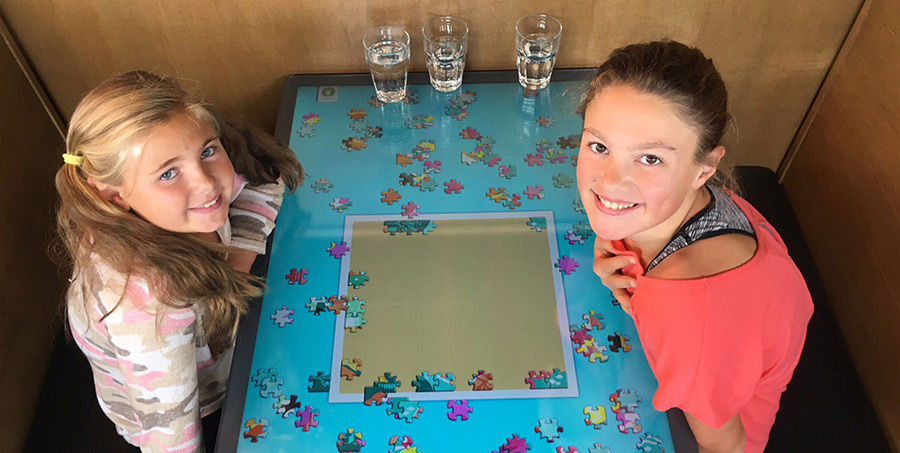 Engaging activities
While they are waiting for their food, engage children with interactive games, colouring activities, and puzzles. Consider providing online access with tablets or computers where children can register for an online club and watch videos.
Kids love to photograph their food and post their pics through online apps like Instagram. "It's insta-licious," Couvelier says. "You could have a contest and provide recognition for posting their photos."
Pint-sized beverages
Children love fun drinks, especially if they come in a distinctive container. Mocktails are great for kids who want something fun and different.
"They want to be the first to try something new and then they will tell their friends," Couvelier says. "Whatever you do, make sure that it's all about taste. Kids, just like adults, notice taste in what they eat and drink, and it must be delicious."
Top kid dining tips
Consider that it's often the kids who make the decisions where the family is going to go.
Serve kids meals that are healthy, visually appealing, and taste great.
Hire staff that are fantastic with children and inspire them to ensure they receive special attention.
Engage kids at the tables and elsewhere in your establishment with games, colouring activities, puzzles and online access where they can post pics.
One size does not fit all: Remember that four-year-olds and 12-year-olds have very different expectations and needs.
Ensure your booster seats and high chairs are in good working order, clean, and safe.