In our increasingly digital age, it's important for your restaurant to have a website. It's become even more so in light of pandemic restrictions and consumer hesitancy about dining out. But you need more than a sharp-looking site that simply provides information. Your website should be an operational force for you and an inviting and functional experience for guests.
So, what's a small, independent restaurant without the resources and technical know-how of one of the big guys to do?
Greenbridge Foodservice's Brand Points PLUS program and the independent-restaurant-focused platform Sociavore have collaborated to offer small restaurant operators customizable websites with everything they need to compete on an equal footing with the big players.
Sociavore understands the needs of independent restaurant operators
Kristen Storer, Greenbridge's VP of marketing and operations, says they were looking for ways to help operators with their technology needs but found that a lot of service providers focused only on the big chains. "And then we came across Sociavore. They are completely aligned with Greenbridge; that is, focused on the independent operator in Canada."
Amina Gilani, Sociavore's co-founder and COO, says the all-in-one platform was built to help independent restaurants manage their business online. "We have all the features that you need to really create an amazing digital guest experience and allow you to sell through your own website and strengthen your guest relationships."
Sociavore is based on first-hand knowledge of the needs of independent restaurants. Gilani's co-founder, husband Thusenth Dhavaloganathan, grew up working in his family's restaurant. Later he and Gilani, who both worked in software at different companies, built tools to help his father market his restaurant. That's when they realized there wasn't a platform specifically designed to help independent restaurants with the digital side of their business.
"That's why we started Sociavore," Gilani says. "It's really based on our needs coming from an independent restaurant, knowing what they need day-to-day. It's operations-focused, so the back end is built from the ground up for independent restaurants, based on their needs."
---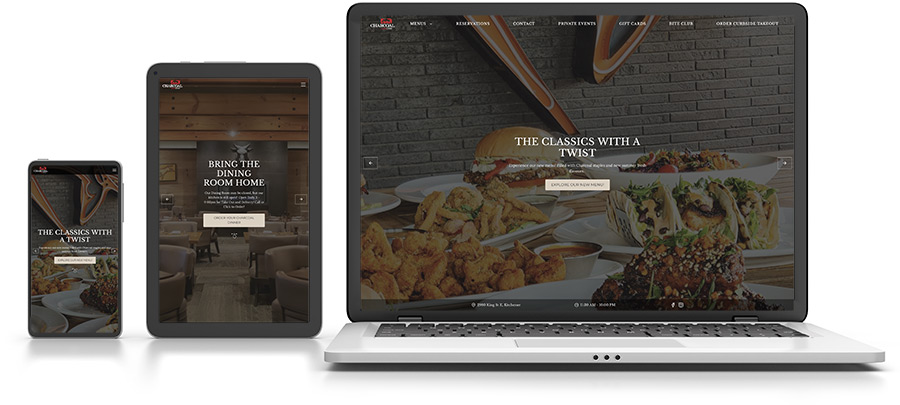 "Sociavore has been a beneficial tool for our company. Its capabilities were integral in keeping us on top of communication during these challenging times."

Cindy Perri, brand guardian for the Charcoal Group of restaurants
---
Cindy Perri, brand guardian for the Charcoal Group of restaurants, says, "Sociavore is an extremely user-friendly platform that allows us to make changes and updates quickly. The fact it specializes in the hospitality industry gives it that added bit of understanding to anticipate our needs. Sociavore has been a beneficial tool for our company since our partnership began, but especially during the last year with all the changes the restaurant industry has experienced. Its capabilities were integral in keeping us on top of communication during these challenging times."
Professional, customizable, easy-to-build websites
Sociavore offers a user-friendly website builder with a variety of designs so your online presence is a virtual representation of your restaurant. "Like social media feeds, your website is an online extension of your physical location's experience…. I like to refer to it as our online hospitality experience and Sociavore is an important part of bringing that to life," Perri says.
You can use any or all of the features, including:
Online ordering for pickup, curbside and delivery
Contactless table ordering
Point-of-sale payment
Digital gift card and product sales
Ticketing (for live or virtual events)
Reservations
Guest history
Customer feedback
Reports and analytics
Sociavore seamlessly integrates with many services restaurants may already be using, including reservations systems like OpenTable and Resy, social media platforms, email marketing software and many POS systems.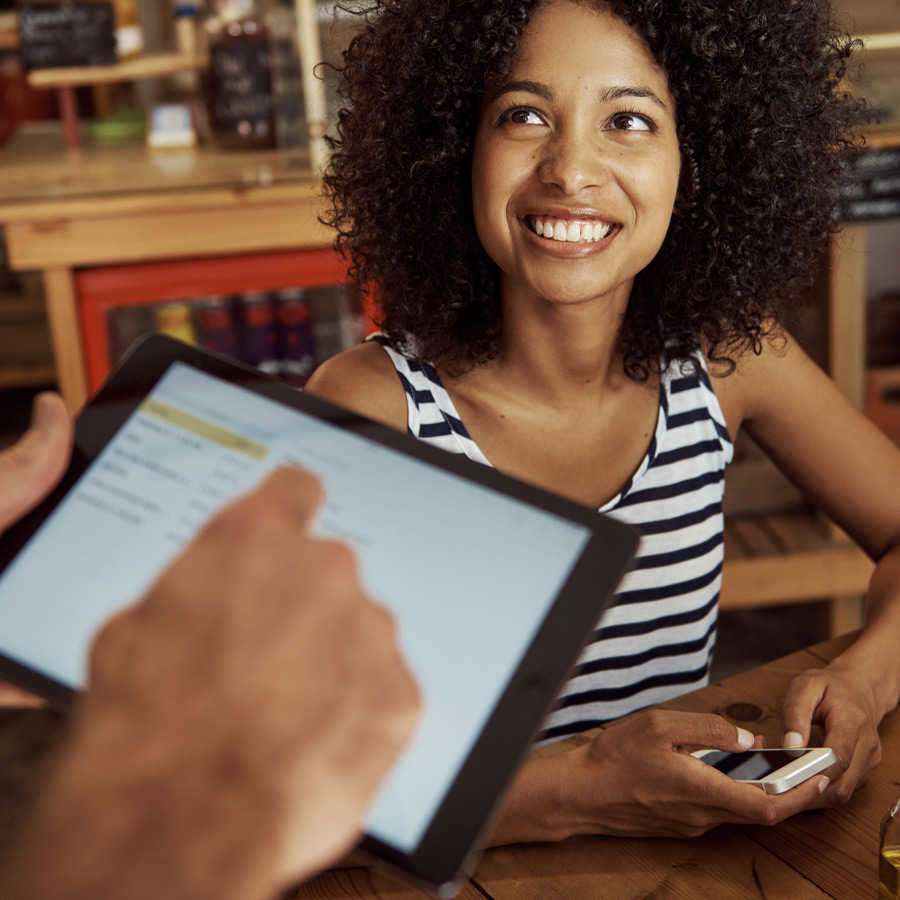 The online ordering delivery options illustrate Sociavore's flexibility. "The restaurant can choose who fulfills the order," Gilani says. "Some restaurants do the deliveries themselves, use a local delivery network, [or] can use our DoorDash Drive integration." They also integrate with third-party delivery services.
When it comes to measuring results, Gilani adds, "We have all the metrics that you need to be able to see who's landing on your site and how your site is helping grow your business." They also integrate with third-party analytics like Facebook Pixel and Google Analytics.
Robust support if you have questions
Although using Sociavore doesn't require technical skills, they understand users may still have questions. Extensive video and written documentation along with chat support give users the know-how they need to solve problems while building their restaurant website.
"The Sociavore team is always willing to help and listen to user suggestions," Perri says. "They don't hesitate to implement an update or additional function if it is beneficial to all of their customers. I actually view them as an extension of our marketing team."
The Brand Points PLUS advantage – Sociavore plans
Three levels of service are available under the Brand Points PLUS/Sociavore alignment. Restaurant operatorscan choose month-to-month or annual plans, and there are no contracts. Brand Points PLUS members can visit Sociavore website to see plan and pricing details.
With the Essential plan, restaurants build their websites themselves. "We built it in a unique way so you don't need to know how to code and can pick and choose whatever features you need," Gilani says.
The Essential plan includes everything Sociavore offers and is available month-to-month or annually at $69 per month.
The optional Concierge service provides full website setup for users who don't want to do it themselves. "The restaurant hands over their menus, any photography they have, logos, branding, anything like that, and we will look after the setup," Kristen Storer says. "We know they're busy; they've got lots of other things to do on a day-to-day basis."
Concierge service is a one-time cost of $499 for BPP monthly subscribers or $349 for BPP annual subscribers (a considerable savings over the $699 price for other Sociavore customers).
The All-in-One plan is exclusive to Brand Points PLUS restaurant operators. This full-service plan is the simplest way to use Sociavore. It includes the Essential Plan, Concierge service and four annual website updates administered by the Greenbridge team.
"It's really about Greenbridge and their network of distributors trying to say we're here for the restaurant operators," says Storer. "We want to support them. If they're successful, we're successful. We're all in this together."
The All-in-One plan is $149 monthly or $129 per month billed annually.
As an added benefit, operators can redeem their Brand Points PLUS points for Sociavore gift cards, "which means they could get this whole service potentially for free," Storer adds. Gift cards are available in various denominations (e.g., a $50 gift card is 400 points and a $100 card requires 700 points).
Highlights of Sociavore benefits for independent restaurant operators
Access a professional online presence that showcases your brand, offers a great guest experience and strengthens guest relationships
Easy to use with no technical skills required
Choose any or all of the features designed for independent restaurants
Quickly respond to changing needs (e.g., it only takes minutes to turn off reservations and switch on online ordering)
Integrate with social media and many systems like point-of-sale, reservations, analytics and more
Save on costly commissions and retain your customer data with the DoorDash Drive integration for flat-fee delivery