Whether you are seating 10 guests or more in a physically distanced space, creating an outdoor patio environment that is just as good as your indoor guest experience should be the key focus throughout your patio planning.
The space may be temporary, but guests' experiences are long-lasting and so are their memories, so it is remains critical to a restaurant brand's overall success to invest sufficient planning and development to create a seamless dining experience.
---
By being thorough in designing and executing your perfect patio experience, you will be in an ideal position to attract diners.
---
Daniel Lemin, Strategy & Analytics Lead at Convince & Convert, says, "When choosing a restaurant, GenZ and Millennials are 99% more likely to rely on social media and online reviews than are GenX and Boomers." By being thorough in designing and executing your perfect patio experience, you will be in an ideal position to attract these diners.
Seasonal patios often pose many challenges for restaurateurs. Should you install heat lamps for cooler nights? What's the seating plan? How do you schedule wait staff for patio season? What patio trends make sense to your restaurant brand?
There are many considerations in how you approach your patio to ensure it is "the place to be seen" this summer with many Instagrammable moments. To create this winning formula, you must consider important factors from an operational perspective as well as the details of the atmosphere.
What you serve inside, you serve outside
Be prepared for your kitchen to handle the extra capacity. Consider your current equipment capacity, the amount of space in refrigeration and storage, as well as your team's skill level. A streamlined offering or change of purpose for the area is a better option than having your customers wait an extra 30 minutes for food because you cannot execute to expectations.
Stock up!
From plate ware, glassware and cutlery to napkins, to-go containers and chopsticks, all items need to be stocked up to support the additional seats to service. Be prepared by ordering in advance, as suppliers tend to get busy with patio orders as spring approaches.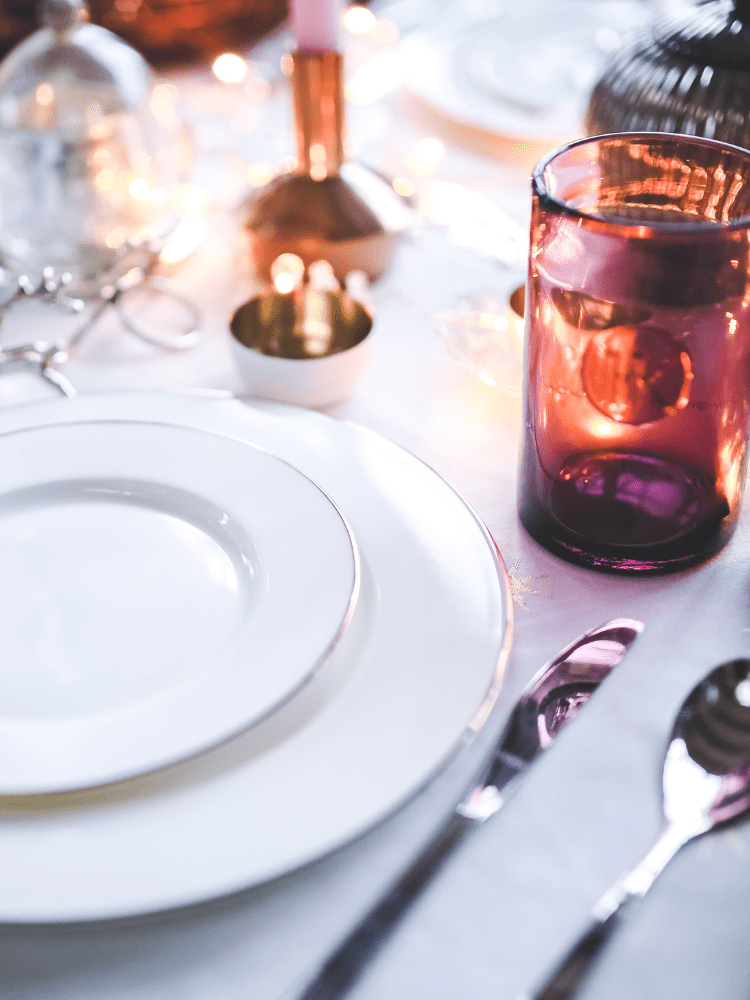 Need more staff, but how much?
Calculate the number of shifts per week this will add to your front-of-house schedule and determine the date your new staff need to be hired and trained by. Then work back from that date to allow for enough time for hiring and training.
TIP: Hire gradually over a few months to alleviate the pressure of mass training to allow new staff to get comfortable and ready for patio season. It does incur higher labour costs on the front end, but will pay off with greater productivity and less turnover throughout the summer.
Your patio design, décor and overall outdoor experience are the fun part of the planning process, and also what define your patio as a place to be and shared on social media.
So, what are the "rules" of patio design?
Know the laws
Each province and municipality has different laws on what restaurants can serve, how they serve it, when they serve it, and where they serve it. Some local laws prohibit outdoor bars while others require partitions or café barriers around sidewalk seating. Educating yourself on local laws and obtaining permits sounds about as appetizing as a spam and prune salad, but it's a crucial part of the process. Punishments violating local laws and not having proper permits can range from a citation to fines or even closure. Before you start building your outdoor patio, research your local laws and be sure to obtain the proper permits.
Design your seating plan
Your gut instinct might be to place as many tables and chairs in your patio design as possible. After all, more tables mean more customers and more revenue, right? Not necessarily. Make sure you have ample space between tables and chairs for both servers and guests to manoeuvre through your restaurant's outdoor seating, struggle free. A cramped floor plan can take away significantly from the patio experience and have a negative effect on sales.
As well, ensure your patio can take advantage of a view if you have it with as many seats possible. Obviously, these will be in high demand and the more you can take advantage of the view, the more you can mitigate potential customers being upset. If a view is not part of the patio experience, use high walls to create a more intimate experience. Some of the best patios are ones in parking lots that have used this strategy to make you feel like you are in an oasis.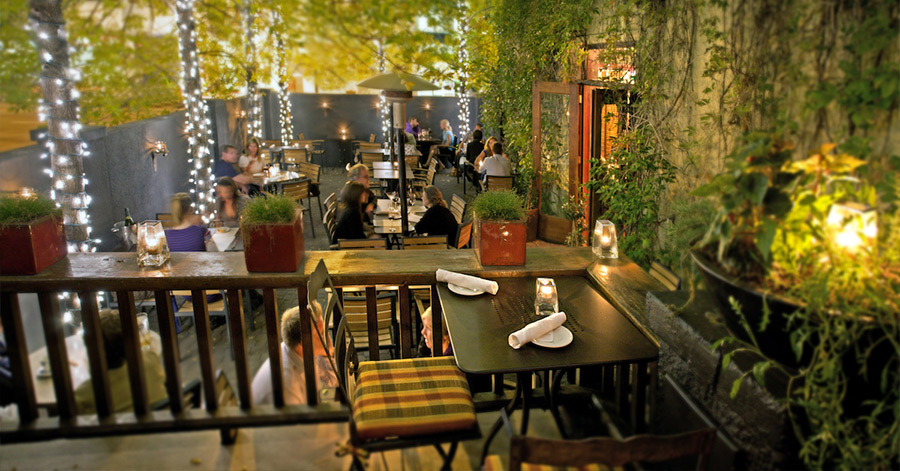 Find appropriate furniture
TIP: Do NOT reuse your interior table and chairs for your patio.
A patio requires patio furniture made of durable materials that can hold up to the wear and tear of the outdoors. Look for furniture that's weatherproof and easy to clean. If space and storage are an issue, opt for stackable chairs. Additionally, make sure your patio furniture jives with your restaurant's décor and atmosphere. For example, if you run a high-end restaurant, you may want to reconsider outfitting your patio with foldable plastic chairs.
Patio pitfalls
When serving outdoors, you must be prepared for whatever Mother Nature has in store. You'll need solutions for keeping bugs away, providing shade from the sun, keeping your diners warm on cooler evenings, and of course what to do in case of rain! Your weather preparation plans can significantly add or detract from the outdoor dining experience.
Patio perfection
Acceptable restaurant patios have these basics and essentials mastered, but great restaurant patios take it a step further. Give your outdoor seating a personal touch to distinguish yourself in the market. Enhance your diners' experience with food and bar specials, live music or yard games. A restaurant patio that's well planned, unique, and full of character can quickly turn those one-time customers into regulars and boost profitability. And remember, 35% of Canadians prefer to visit a restaurant or bar when going out with family and friends — far ahead of the second-favourite option, outdoor activities, selected by 23% of Canadians (Source: Restaurants Canada-sponsored poll). Canadians will come if you build your patio the right way.
When all these items are considered in your patio planning, the result will be a patio experience that customers will remember and great word of mouth for your brand. With your operational overhead covered by your revenue inside, a well-operated patio can add 30% profitability on the additional revenue brought in. It can be very lucrative indeed to ensure these details are part of your plan to create the perfect patio experience!