Marketing your restaurant brand successfully, meaning you're actually experiencing a return on your marketing dollars, can often seem an insurmountable task.
It's important to keep in mind that some of the most effective restaurant marketing strategies are designed to produce long-term results, as guests need constant visual reminders and communication about your brand to persuade their decision-making.
Here are 10 restaurant marketing strategies to leverage with the core objective of increasing revenue in the short- and long-term:
---
Targeted Digital Advertising
Instagram and Facebook have made it extremely easy to attract and gain new guests with targeted digital advertising. Set your ad objective to target audiences similar to who follows your social pages, and drive them right to your website for reservation bookings. You can track the results, and not only begin seeing your social community grow, but also your reservation bookings.
---
Ticketed Events and Experiences
Create a seasonally inspired ticketed experience or event that requires guests to secure their spot in advance with a ticket. Not only does this guarantee a full house, but also allows you to manage the profit margin to increase your revenue, while creating a unique experience for guests. Try EventBrite for ease of ticket management.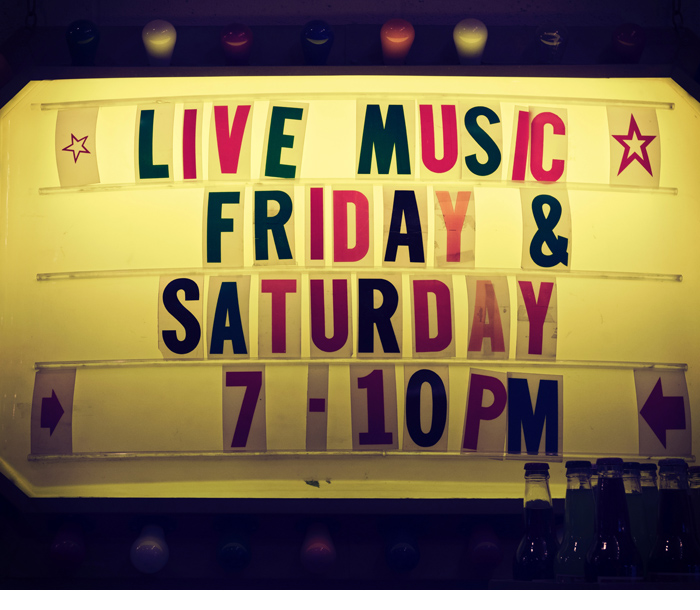 ---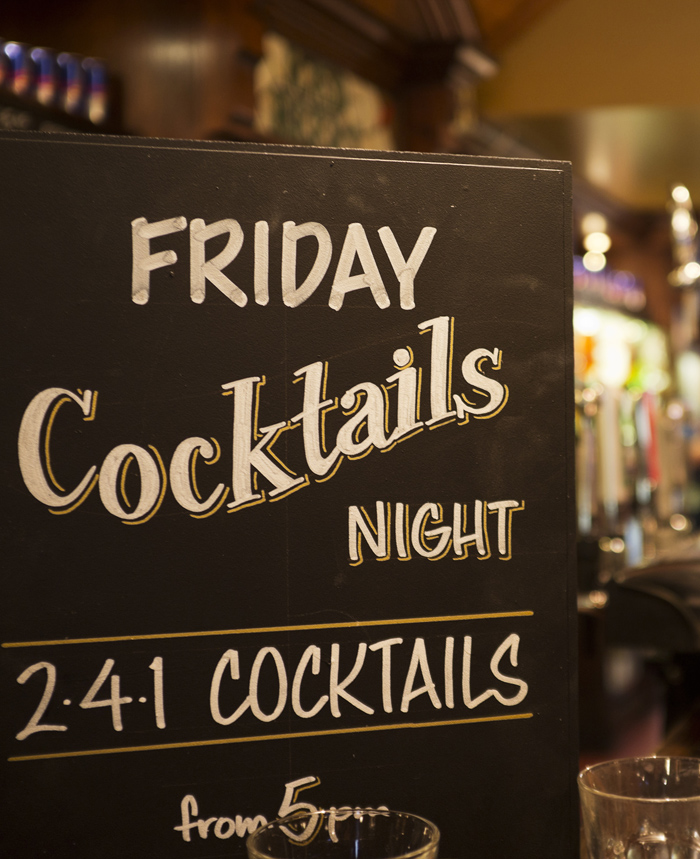 Promotional Marketing
Promotional marketing has a reputation of hurting the bottom line, but that isn't always the case if planned strategically. There are many ways to maintain your brand experience and reputation, while offering a nominal perk to encourage guests to dine with you, and spend a little bit more. The objective with promotional incentives should be to increase the average check, by upselling the order on profitable menu items. Themed menu nights, pre-set menus, menu specials, alcohol features, and combos are all forms of promotional restaurant marketing that can increase revenue.
---
Sampling and Tastings
What better way to encourage sales than by giving someone a complimentary experience first! This marketing tactic allows you to communicate one on one the key selling features of the menu item or beverage, while making the guest feel special with a complimentary tasting. Work with your suppliers to create the experience and provide additional support and product, which will also reduce your expenses and increase your profit.
FACT: Customers are 93% more likely to purchase an upgraded bottle of wine ($10 more) when offered a sampling.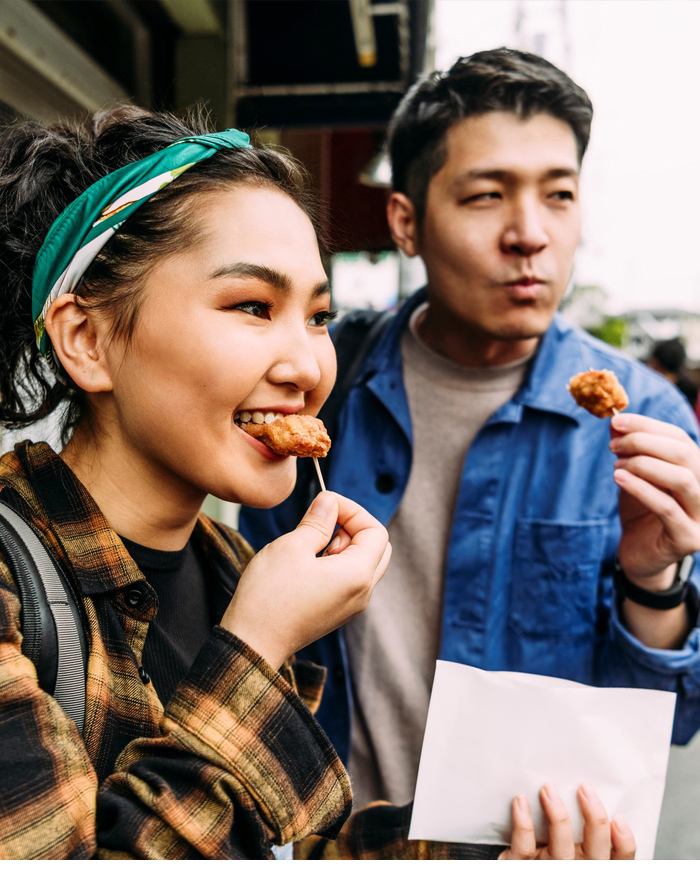 ---
Pop-Up
Why wait for the guests to come to you, when you can go to them? Pop-up carts, booths, and street activations can be very a cost-effective way of reaching a new audience and marketing your brand experience directly. Be sure to hand out a promotional piece, such as a complimentary appetizer or dessert card, to invite guests to your physical location to dine again!
---
Private Label Products To Go
Consider leveraging your most popular dishes, sauces, or made-in-house products that have the highest profit margin, and packaging them to go for guests to enjoy at home. This out-the-door form of marketing keeps your brand top of mind in guest homes, sparks word-of-mouth advertising, and provides your business with another revenue stream.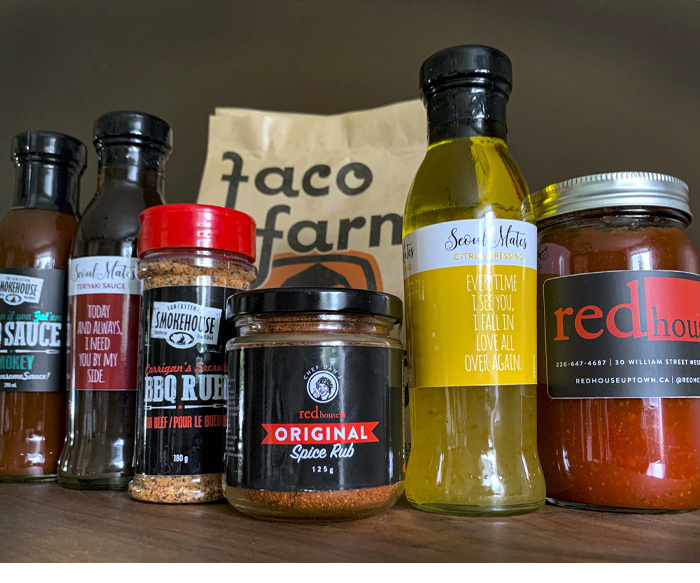 ---
Dining Rewards
Most restaurant point-of-sale systems have built-in rewards programs that track guest's information and dining history. The systems are extremely sophisticated, and often provide digital marketing opportunities to reward guests based on their dining behaviour and milestones, such as birthdays and anniversaries. Whether it's a complimentary birthday dessert or points towards achieving a unique experience, be sure to maximize the preexisting marketing tools in your point-of-sale, or reservation booking systems, to encourage repeat business.
---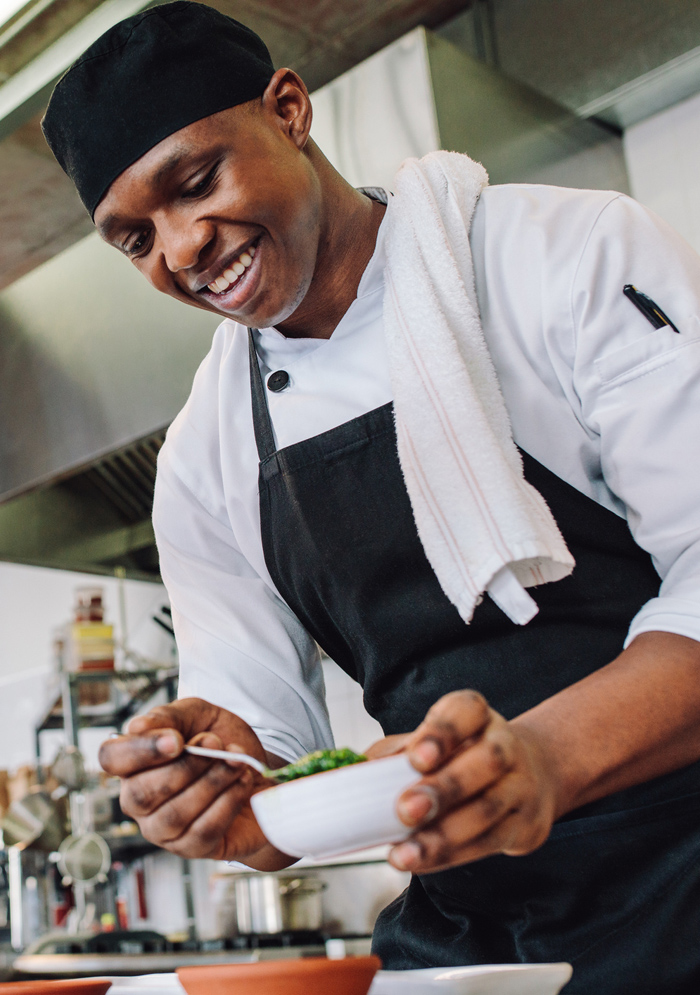 Brand Collaborations
You know the saying – "Keep your friends close, and your enemies closer"? This rings true for restaurant competitors too! Over the last few years, as restaurants have struggled with new industry challenges, we've witnessed the birth of restaurant and chef collaborations with the objective of bringing unique experiences to guests and driving new business. Consider hiring a well-known chef to design your seasonal menu, or feature some unique menu items designed by another popular restaurant that serves a different type of cuisine, or collaborate on a pop-up to share costs. The ideas are endless, and with the right collaboration the results can be very positive for the bottom line.
---
Google Business
When it comes to marketing your restaurant brand, Google Business is a tactic that many restaurant brands have still not tapped into fully. Google Business pages provide a platform where you can showcase images, post daily updates, create digital promotions for guests, link to your website and social platforms, and encourage guests to reward you with 5-star reviews. When a guest Googles your brand, your Google Business page is likely the first thing that pops up, which is why it's so critical to manage this platform. The best part, all of the digital tools are free.
---
Own Your Restaurant Website
Let your website be the front door to your restaurant where diners can learn about you before they make a reservation. Your online strategy isn't complete without one and sites such as the all-in-one platform Sociavore was developed for independent restaurant operators like you to be in full control of your brand, content, online ordering and reservation booking system. Your website attracts visitors and drives sales, so take control of your online presence. Book a Sociavore demo here.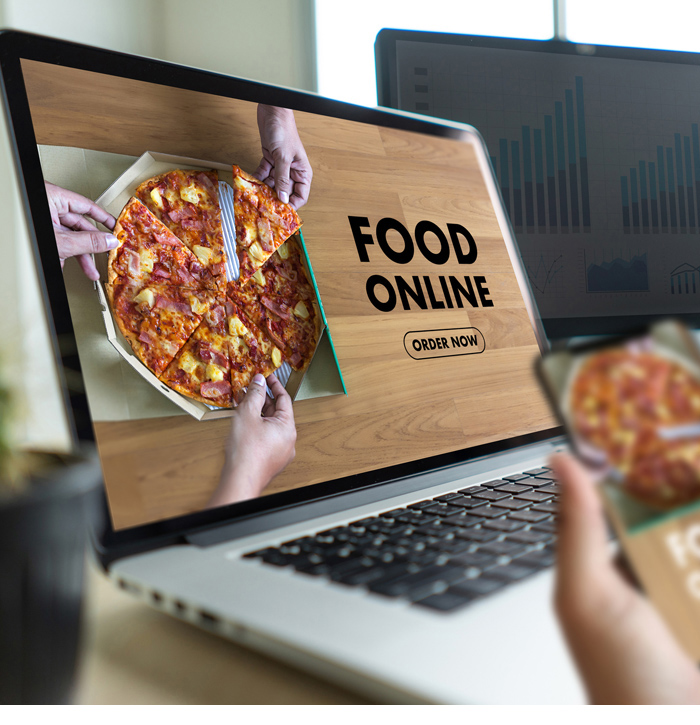 Take your marketing efforts to a more profitable level by implementing one or more of these creative strategies for your restaurant brand.