Your restaurant may have a Facebook page and Instagram account, but do you have a website? In this time of soaring social media popularity, you may think a website isn't necessary, but your online marketing strategy isn't complete without one.
Each component of your online presence has a role to play, but your website is the hub that brings them all together. Think of it as your one-stop virtual shop for your restaurant's brand.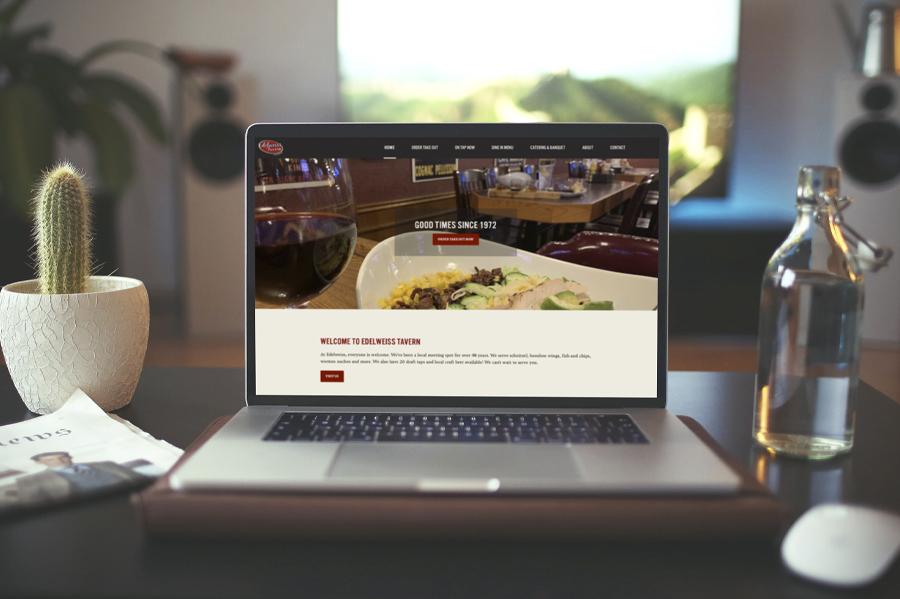 Restaurant websites attract visitors and drive sales
Amina Gilani, co-founder and COO of Sociavore, a website building platform designed to meet the needs of independent restaurants, says, "Over 80 per cent of customers are going online first to discover a restaurant."
Restaurants Canada likens your website to your front door. "Today's diners are keen to learn as much as they can about your restaurant before they make a reservation, so they'll visit your website to get information. There, they expect to find your menu, hours of operation and location, social media links, and maybe even a blog."
---
"Today's diners are keen to learn as much as they can about your restaurant before they make a reservation, so they'll visit your website to get information."

Restaurants Canada
---
With the COVID-19 pandemic in its second year, your website visitors want much more than information. They're looking for a virtual guest experience to replace what they've come to expect from your physical location, and functionality that allows them to interact with you.
Your restaurant website can also drive sales. Technomic's Industry Insights report of September 7, 2020 states, "Convenient online and app-driven ordering has been a lifeline during the pandemic," and reports that 24 per cent of consumers who order food for off-premise do so using a restaurant-specific website.
Cindy Perri, brand guardian for Charcoal Group restaurants, which use Sociavore, says, "Not only does our website support all of our marketing efforts as the final destination in a long line of communication and storytelling, but it also functions as the technological bridge between the guest and restaurants for programs such as online ordering, gift cards, loyalty, feedback and takeout efforts, to name a few."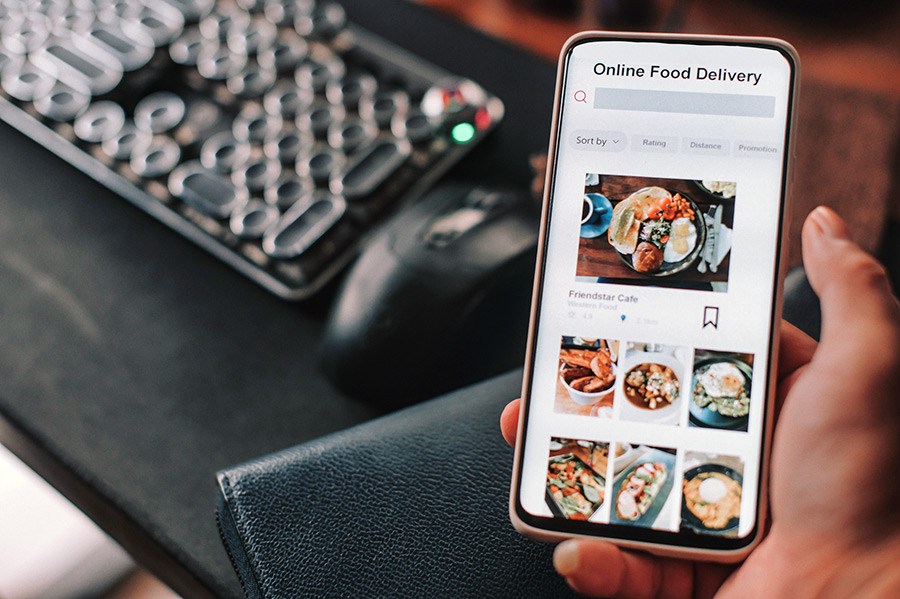 Take control of your online presence
If you think your restaurant doesn't need an online presence, think again: you already have one.
Even without a website or any social media accounts, someone Googling your restaurant or your type of eatery will find plenty of information about you in the form of reviews (some of which may be negative) on sites like Yelp, personal blogs and even friends' Facebook posts.
Having a restaurant website helps you take control of your online presence. "You don't want other people to build what your brand is online," Gilani says. "You want to be able to do that for yourself, just like you do for your bricks and mortar experiences where so much care is put into that guest experience."
Sociavore optimizes your site for search engines, something known as SEO. Simply put, making it easy for search engines like Google to find your site makes it easier for people to find you.
The power of social media integration
Your Instagram account can convey your restaurant's food and vibe through beautiful images, but the platform doesn't allow for much information like hours and menus. Also, their hashtag-based searches make it challenging for someone who doesn't know about your restaurant to find you when they're looking for a new place to eat. While a Facebook page can include lots of information and photos, its busy format doesn't lend itself well to showcasing your brand.
"Websites are different from social media in that they hold more robust information that you can't necessarily post on social media as easily, […] so it's great to have that place guests can go to find out more," says Perri.
One way to address these social media shortcomings is to direct people to your full-service restaurant website via links in your Instagram profile and Facebook "About" section and posts. Similarly, links from your website to your social channels encourage more followers there.
Sociavore also provides seamless integration between your website and social channels. For instance, you can automatically import your Instagram posts to your restaurant website, post to social media from your website and even schedule those posts. Social media management can be time consuming; Sociavore makes it more efficient.
Brand Points PLUS and Sociavore make it easy
Small restaurant operators may not have the level of resources and technical expertise of the chains, but with Sociavore's no-technical-skills-required, drag-and-drop approach, you can easily build a highly customized, professional website that supports your operations and offers guests the functionality they've come to expect in the age of apps. With a Sociavore-powered website, they can make reservations online, order takeout or delivery, purchase gift cards, buy tickets for live or virtual events, and more.
Greenbridge Foodservice has aligned their Brand Points PLUS program with Sociavore to help you compete just like the big guys. They're offering special pricing and an exclusive all-in-one plan where their teams build your website and update it quarterly for you. And you can use your Brand Points PLUS points to pay. Learn more at https://chefconnexion.com/digital-smarts-for-the-independent-restaurant-operator/.