Big non-meat, plant-based alternatives are here to stay – and growing.
A recent study by Technomic reports "almost two-thirds of Canadian consumers (65%) consider vegetarian offerings to be slightly or much more healthy. And, a quarter express they are ordering more healthy items at foodservice now than two years ago."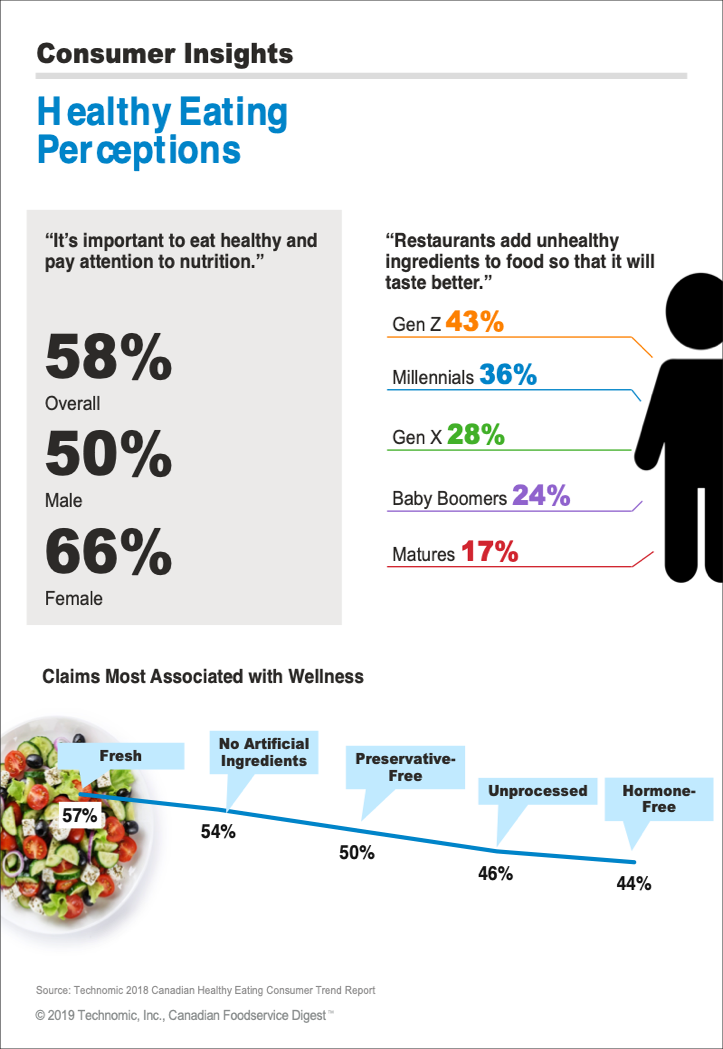 According to Technomic, "Gluten free is the top health claim across segments due to its popularity for both dietary and allergy reasons. Gluten-free claims also line up with many low carb diets like keto that are rising in popularity. Since these leading labels are on the top 200 restaurant menus, consumers may expect to see specialty options more widely available."
Healthy Claims at Top 200 Limited-Service Restaurants
| | Leading Claims | Fastest-Growing Claims |
| --- | --- | --- |
| 1 | Gluten-free | Vegan |
| 2 | Vegetarian | Dairy-free |
| 3 | Diet | Diet |
| 4 | Vegan | |
| | | |
Healthy Claims at Top 200 Full-Service Restaurants
| | Leading Claims | Fastest-Growing Claims |
| --- | --- | --- |
| 1 | Gluten-free | Vegan |
| 2 | Vegetarian | Diet |
| 3 | Diet | Dairy-free |
| 4 | Vegan | Keto |
| | | |
As a result of this demand shift, restaurants are featuring plant-based proteins in a variety of applications. Optimism that the future is bright for plant-based protein has been fuelled by the reaction to the wave of products from Beyond Meat and others that have seemingly cracked the code and done the improbable – bridging the chasm between meat and meat-alternatives – by offering healthful and appetizing alternatives to beef and pork that replicate the taste and mouth feel consumers crave.
A&W introduced the Beyond Meat burger in Canada in 2018 and, thanks to unexpectedly high consumer trial, sold out beyond the ability of the supply chain to maintain inventory. A&W soon after introduced a Beyond Meat Breakfast Veggie-sausage sandwich that shocked consumers by the degree to which the product tasted like "real" sausage.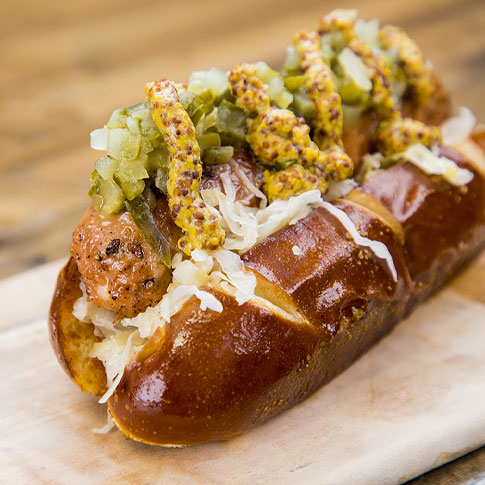 Large protein players like Tyson Foods and Maple Leaf are betting many millions that this trend has even longer legs. Maple Leaf announced plans in 2019 to build a US$300 million 230,000-sq.-ft. processing plant in Shelbyville, Indiana to more than double Maple Leaf's investment in meat alternative offerings like its Lightlife Burger. Michael McCain has called plant-based protein "a billion dollar opportunity," and recently told analysts that "it is on the cusp of becoming mainstream."
In an interview with the Toronto Star, he said "in our plant-based business, we are confident that there's a significant growth opportunity. Right now, most of our activity is around organic growth. We're investing in new plant capacity, new innovation."
Kids and plant-based restaurant menu alternatives
Even kids' menus, traditionally boasting options like breaded chicken fingers and mac 'n cheese, are going healthier.
According to a recent Technomic insights report: Over the past year, traditional kids menu offerings have declined, including kids grilled cheese (-16.5%), kids hamburger (-22.2%) and kids french fries (-36.4%), while lighter categories, such as kids salad, have seen an increase (+29.4%). "This demonstrates the swap of some heavier dishes for healthier choices that millennial parents most especially have been gravitating toward for their children."
Fastest growing ingredients on kids' menus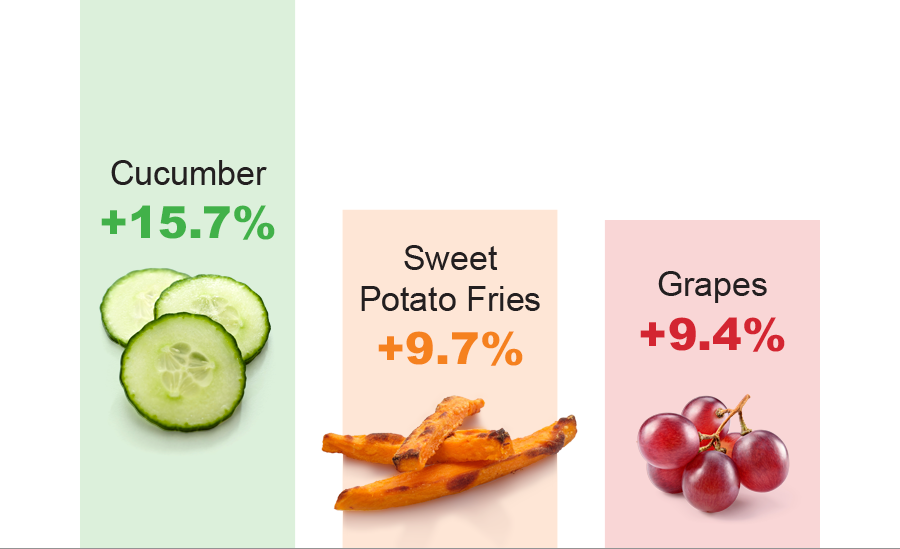 Savvy operators are taking note and adjusting their kids' offerings to make them healthier and more mature.
Where do you play in the "healthy" sandbox?
A host of operators – including heavyweights like McDonald's and Tim Hortons – emerging in all segments of foodservice have, in full or part, revamped their offerings to appeal to the broad constituency of health-seeking consumers (Exhibit 2). Sift your menu through this growing group to see how much ground you cover in the "healthy" sandbox.
One company, Montreal-based Copper Branch, billed as the largest vegan restaurant chain in the world, has ridden the plant-based wave to more than 30 locations including in the US.
Copper Branch has gone beyond vegetarian/vegan, and embraced the key elements of what "healthy" means to today's consumer – fresh, natural (non-GMO, nothing added), free-from, unprocessed, sustainable, low carbs, nutraceutical, and more. Their menu items tick a lot of consumer boxes, from raw and organic naturally fermented Kombucha beverages, to sandwiches served on a choice of organic ancient grain kamut bun, gluten-free bun, collard green wrap or organic spelt wrap… and they let their customers know through bold menu design and social media.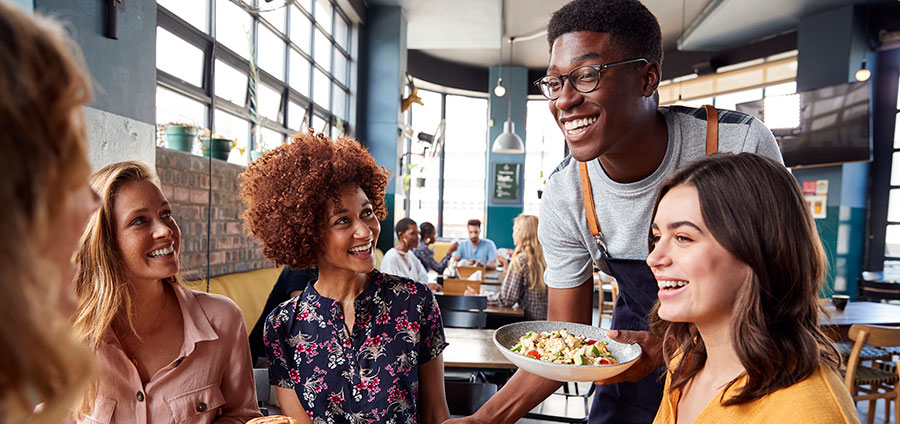 Does your restaurant menu measure up?
It's clear, if your menu is not speaking the language of current consumer health and wellness perceptions, you're losing ground.
So, how do you make sure this key sales tool of your restaurant operation reflects your values if you want to communicate a shift to healthier options? The solutions are easier – and less expensive – than you might think:
Speak the language. Copper Branch uses terms like "100% plant-based, gluten-free options, all-natural, many organic & non-GMO ingredients." If you choose to make these claims, though, be prepared to back them up with what emerges from the kitchen.
Use symbols in the form of a menu legend and place them next to menu items, much the way soome restaurants let diners know if dishes are mild, spicy or super-hot. WebstaurantStore blog recommends a menu legend like this one:



Grill – A grill shows that chicken, sandwiches, patties, fish, and other foods can be grilled rather than sauteed, deep fried, or cooked in butter.
Leaf – A leaf shows that pasta dishes, sandwiches, wraps, salads, and other foods can be made vegetarian.
V – A "V" shows that vegetarian dishes can be made vegan.
Grain – A grain shows that sandwiches, subs, and wraps can be made with whole grains instead of white flour.
Zigzag – A zigzag symbol inside of an oven shows that crab cakes, seafood, meats, and poultry can be broiled rather than deep fried or sauteed in butter.
Vegetable – A vegetable shows that certain meals can be made with organic ingredients.
Sugar-Free – A sugar-free symbol shows that desserts or drinks can be made without real sugar.

Offer sensible substitutions – and let your guests know. Use your menu to communicate that you can create healthier alternatives, such as grilled instead of breaded and fried, if diners reqest them.
Try "healthy" promotions like a special "Meatless Monday" menu.
Use social media to spread the word that you're a "healthy" place to be.