Brand is the personality of your business. Your brand certainly shines through on the menu and in the food you serve, but how about your restaurant décor? The slow winter months are an ideal time to refresh your space to invigorate your brand, engage your customers and revitalize your staff. (Yes, they, too, are energized when you refresh your brand.)
What's your brand identity?
First and foremost, stay true to yourself when planning a front-of-house upgrade. "It's essential for a restaurant to know how they want to be perceived," says Chris Rasmussen, CEO of LeoLight, a division of Pico whose mandate is to "to provide operators and distributors a full-service partnership for their ambience and food warming needs."
For example, wax, fuel cell and LED candles each offer a different feel. Using a wax candle on a sports bar table or an LED on a high-end steakhouse table won't meet customer expectations or properly reflect your brand.
---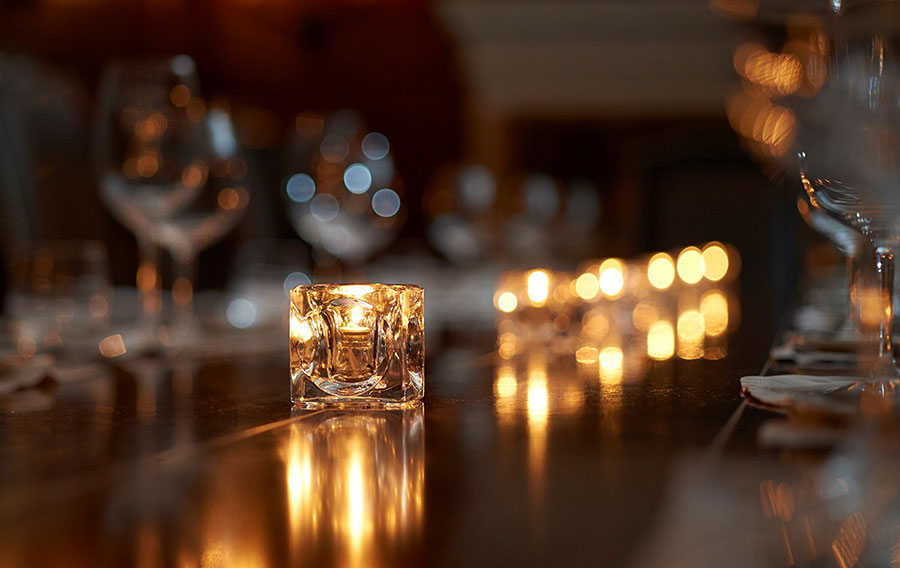 "Ambience is an important factor when deciding where to spend dining dollars. Ambience can lead to a better experience, which in turn can lead to a higher guest check."

Chris Rasmussen, CEO of LeoLight, a division of Pico
---
"Ambience is an important factor when deciding where to spend dining dollars," says Rasmussen. "Ambience can lead to a better experience, which in turn can lead to a higher guest check." The goal should be to make your guests so relaxed and comfortable they stay longer…and order more.
Remember outdoor lighting for your spring and summer planning, Rasmussen reminds foodservice operators. "Canadian patio season is short and sweet; make it impactful."
TIP: Use string lighting and table lighting to match the interior ambience.
Find YOUR colour
Colour. Pure and simple, colour can transform your dining room (entrance and bathroom, too). Paint and a brush are really all you need to complement your brand. Repainting the entire space may not be necessary, though your assessment should factor in whether you need a complete paint job. If you're looking for accent, trying a new colour on a focal wall may make more of a statement than using a uniform colour scheme. Use the psychology of colour to accentuate dining experience.
A splash of colour in unusual places can add personality to your brand. Imagine red chairs in a neutral coloured space, such as offsetting grey seat coverings. Contrast colour in the entrance.
TIP: Don't just look to artificial colour to liven your space.
Greenery also lends colour and texture and suggests a more "organic," natural feel.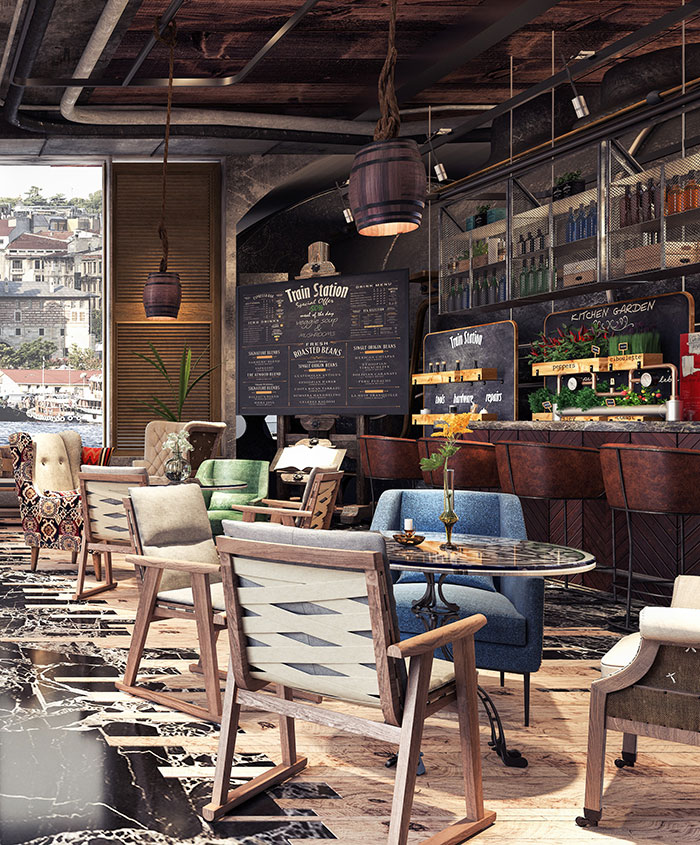 Spruce up your fabric
Fabric can add more than just texture to your restaurant. Use fabric to weave your brand through the space, whether it's a logo treatment tastefully done or some other pattern that speaks to your brand.
Window coverings offer an opportunity to try a new colour scheme without the commitment of a big paint job. Seat cushions or backs refinished in geometric pattern smarten things up (and cut down on noise – a bonus).
TIP: Add (or remove) tablecloths. Upgrade to cloth napkins or simply change the colour scheme to subtly elevate a dining experience.
Reinforce your restaurant brand with staff uniforms through use of colour, style or subtle logo placement. Supplying staff with hats and jackets for personal use gets word on the street.
Engage with your community
Engage with your customers and community outside the restaurant. Sponsor a sports team, charity event or festival that fits your image. Get inspired by checking out 10 creative restaurant marketing strategies.
Promote game days, school colours and community events. LeoLight offers a LED remote control, colour-changing product where you can have 16 different colours to play with.
TIP: Invite local artists to display their work in your space. Not only do you enliven your space, but you also give profile to local talent.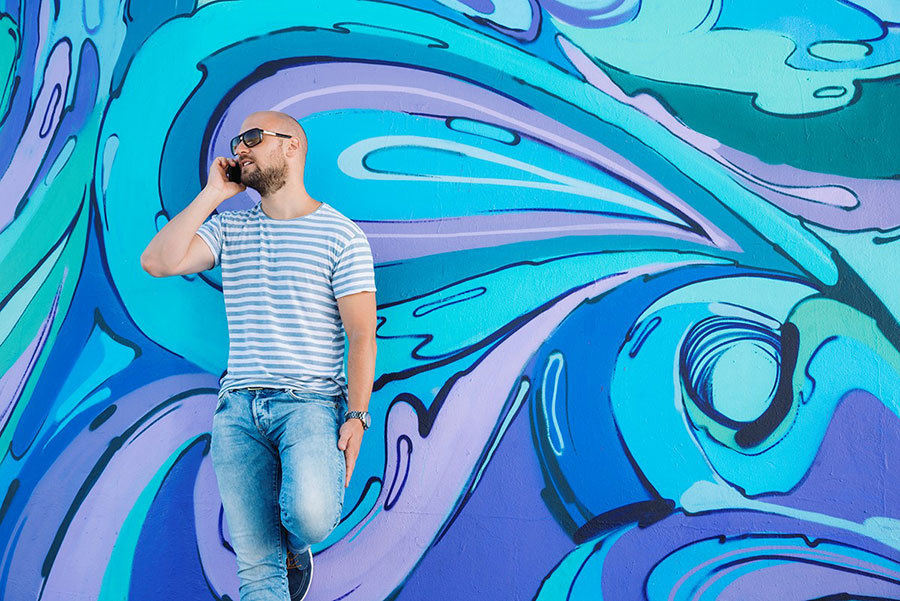 Up the fun factor
Let there be light. Lightboxes can add "lightness" to your space. Slim LED Restaurant Lightboxes are becoming increasingly popular in restaurants where menus need to be prominently backlit for your guests to see the print. Lightboxes use energy-efficient LED lighting, which is 75% more efficient than fluorescent lighting, and can illuminate your printed graphics in ways that add more than just light to your restaurant.
Create an Instagram wall. This is an invitation for your customers to snap even more photos promoting your brand. How you display the shots can continue telling your story. How about creating a huge backdrop display screen with rotating Instagram images? Invite your diners to create imagines and see them instantly displayed. And don't forget, Instagram images can liven up both the inside and outside of your restaurant…for very little money.
Strengthen your identity by rethinking your space. A few tweaks – with minimal cost – will brighten your image – and your restaurant brand.