Rising inflation, currently affecting food and many other goods, is challenging restaurateurs and consumers alike. And food inflation is just one of the factors that can lead to menu inflation in restaurants.
The challenge for restaurant operators is to create a menu that's cost-effective for both themselves and consumers, so they can operate with the best possible margins while still encouraging business in this time of renewed restrictions and rising costs.
Understanding the restaurant inflation crunch
Canada's Food Price Report 2022, an annual collaboration of Dalhousie University and the Universities of Guelph, Saskatchewan, and British Columbia, "forecasts an overall food price increase of 5% to 7% for the coming year, the highest predicted increase in food prices since the inception of the report 12 years ago."
Given the current rate of food inflation, it's not surprising that menu inflation is occurring in restaurants. Restaurants Canada's Restaurant Outlook Survey Q3 2021 reports that "nearly six in 10 respondents are expecting to raise their menu prices by 4% or more, with 23% expected to raise menu prices by more than 7%," (the highest level above 7% since the survey began in 2011).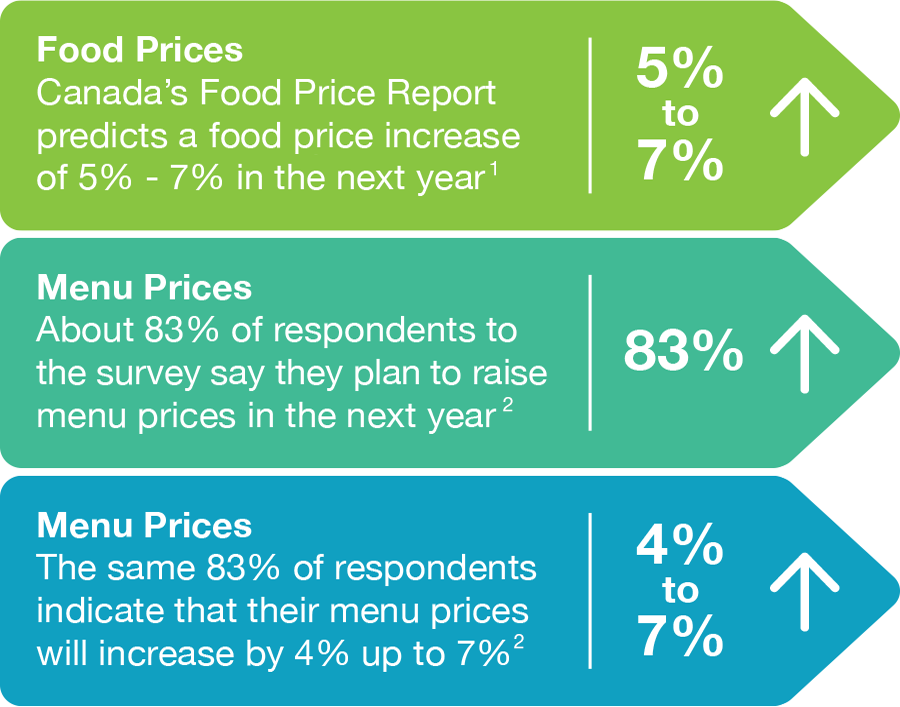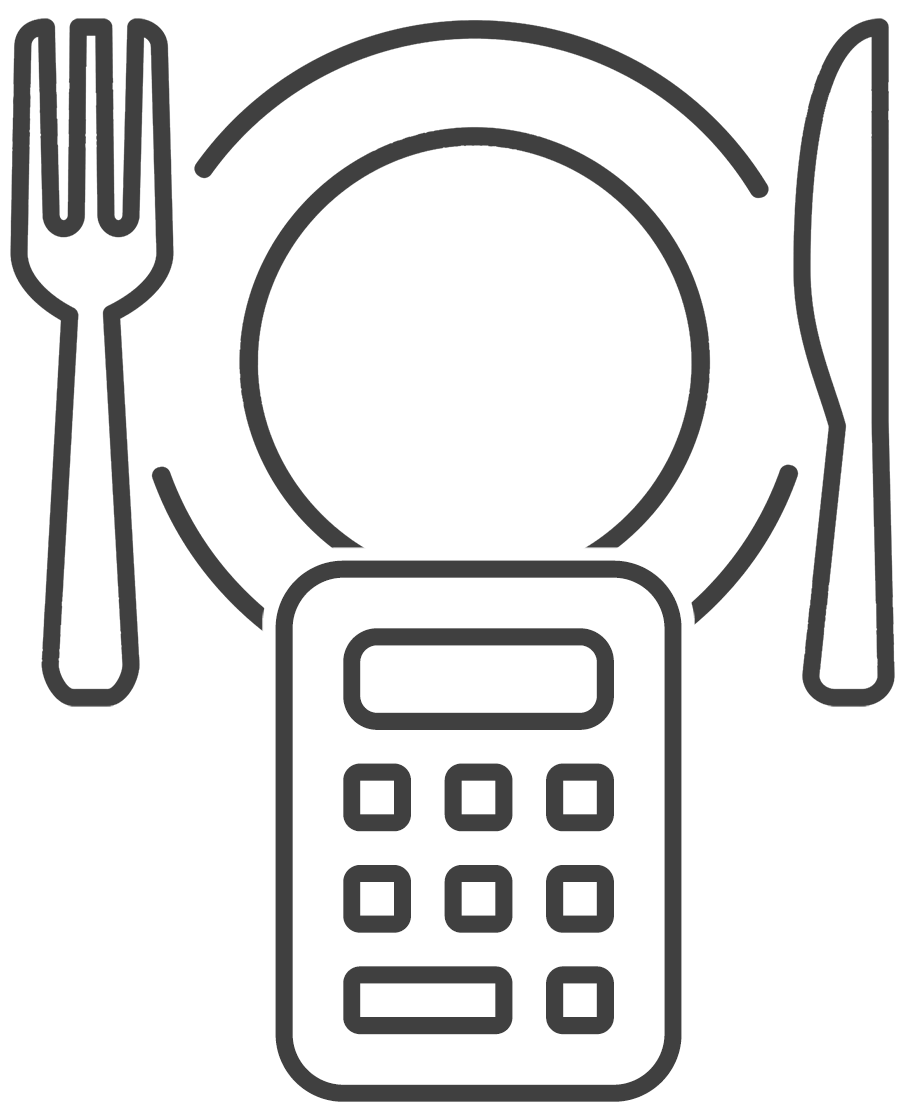 1. Source: Canada's Food Price Report 2022
2 Source: Restaurants Canada's Restaurant Outlook Survey Q3 2021
Food prices aren't the only pressure contributing to menu inflation. Others include supply chain issues, labour shortages, pandemic-related dining-in restrictions, the costs of PPE and other safety measures, and the need to implement vaccine passports in some jurisdictions. Restaurants Canada reports that many of their survey respondents intend to partially absorb operating cost increases, rather than fully pass them downstream to customers via menu price increases.
Restaurant menus need to be as cost-effective as possible for the benefit of both operators and their price-conscious customers who may be responding to inflation by tightening their discretionary spending belts.
Here are 7 tips to increase restaurant profits
A combination of complementary strategies to address increasing food and operating costs can help you provide more cost-effective menus. And doing what you can to help those in need just may encourage your community to keep supporting your establishment through these difficult times.
Downsize Menus
Shorter menus are here to stay. They're a good way to mitigate supply issues and higher costs, while managing a return yet again to takeout and delivery only in some provinces. Pared-down menus also help you streamline staffing, manage inventory more effectively, and reduce waste. They also make it easier for restaurant operators to benefit from dishes where high sales and maximum profit intersect.
Streamline Operations
With today's labour supply challenges now further complicated by the higher absenteeism rates caused by the Omicron variant, restaurant operators must keep effective retention and recruitment top of mind. Optimizing scheduling, maintaining good employee relations, and showing appreciation for staff who step up to fill gaps in the schedule can help you avoid the costs of reduced capacity or closures due to absenteeism. Menu streamlining can help you reduce your base staffing complement – important in a time of labour shortages.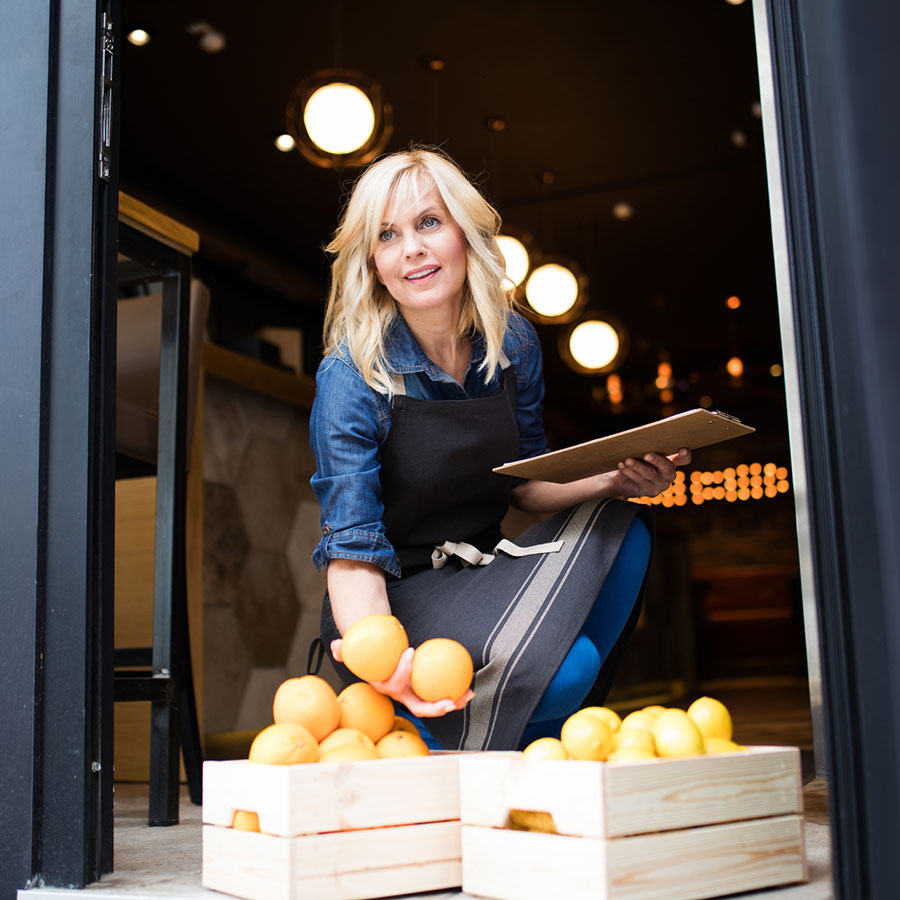 Manage the Supply Chain
Now more than ever, it's important to have good lines of communication with your suppliers. Work with them to keep on top of product availability and price fluctuations so you can plan your menu accordingly. Also talk to them about any special offers you can benefit from.
Get Creative with Proteins
Proteins are usually the centrepiece of a dish. And animal proteins are generally the costliest ingredient. With some creativity, you can move beyond the extravagant steaks and typical chicken breasts to offer proteins in more affordable ways. In addition to smaller portions of meat and poultry, explore using cheaper cuts, which are often more flavourful and offer the chef more creative scope. Think chicken thighs in a hearty sauce instead of grilled breasts. More economical plant-based proteins, like chickpeas and lentils, either in wholly vegetarian or vegan dishes, or in combination with smaller portions of animal proteins, are another approach to a more cost-effective menu. For more ideas, see the article What's the True Cost of Proteins for Foodservice Operators?
Reduce Waste and Pay It Forward
Wasted food is wasted money, and who can afford that? A smaller menu leads to a tighter, more manageable inventory, helping you use items before their expiry dates. Designing your menu so ingredients can be used in multiple dishes is another waste reduction strategy.
Support community members who are suffering the effects of food inflation by donating food you can't use in time to local food banks, shelters, and other programs.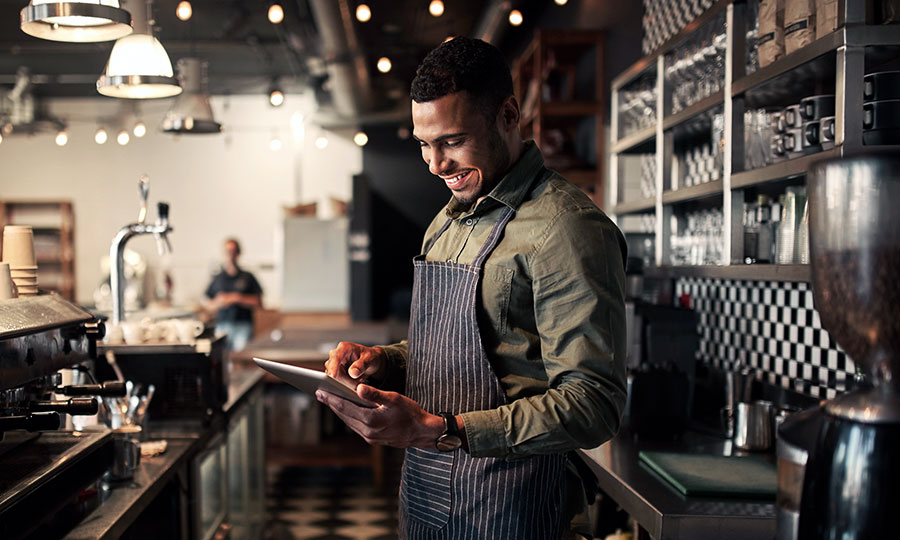 Harness Technology for Agility
One word we've all heard over and over during the pandemic is pivot. With menus switching up frequently due to ongoing supply chain issues and price fluctuations, digital menus allow for easy revision. Having a website built on the Sociavore platform, for instance, provides you an online ordering system that frees up staff for other tasks. It also helps you avoid steep third-party fees by using local delivery networks or the DoorDash integration for order fulfillment.
And like many things today, when it comes to food waste there's an app (or many) for that. For example, Too Good to Go has launched in Toronto, Vancouver, and Montreal, and allows restaurants, bakeries, grocers, et cetera to sell leftover food and prepared dishes at a discount through the app. Not only does this reduce waste and help you recoup a portion of your costs, but it helps build good community relations.
Utilize Government Support Programs
Inform yourself about the government support programs your business qualifies for and identify which meet your needs. Taking advantage of economic support can bolster your efforts to keep menu inflation at a level that still encourages your community to dine in or order out.